Happy Friday! Isn't Friday the best? So looking forward to the weekend by Friday, right? We are having a birthday party for Mr. 5 Year Old tonight at the local pool. Now, he turned 5 in December, but he wanted to have a pool party, so we all agreed to wait until summer, so his party is about 6 months late! Strange, right? But he was happy with the idea!
Surprise, we got a new faucet in the kitchen!
You may have seen me mention that we have been having some problems around here over the past few weeks. Seems like we have been barraged by little things. One of them was our faucet in our kitchen. It started with a drip, a constant drip. Our old faucet was a Price Pfister, and LC called them and told them what kind of faucet we had, so they sent us the parts to fix it. And when we received them, they were the wrong parts. So for a week we had no cold water in the kitchen while we waited on the right parts. Which never came. So to make a long story short, LC and my dad took the whole darn thing apart and ended up breaking it completely. Now we were down to no water in our kitchen.
So off to Lowes I went to pick out a new faucet. I was secretly glad because I never liked the faucet we had. I mean, I didn't hate it, but the spray hose was loose and we had never gotten around to fixing it. It constantly bugged me. Plus the hose was way on the right of the sink, and barely fit over to the left side of the sink to spray over there. I wanted one that had the spray hose as part of the faucet so it would be in the middle instead of to the right. That way it would reach the left side of the sink. We did not have a big budget to get any faucet we wanted. LC told me to try to get one for less than $100, so this was also the most reasonably priced faucet in the style I wanted. It was $99.
The new faucet is also a Price Pfister, and as I was carrying it out, the sales guy told me that if my old faucet was a Price Pfister they would send us a new one if it broke! Well, that was both good news and bad news. I did not want a new one just like the one I had. I wanted to pick the one I liked. So LC and I agreed that we would buy the new one, call the next morning and see if they would send us a new one. They agreed to send us a new one, but just like the old one. We said yes. So when we receive the new one, we are going to sell it! It will be brand new out of the box. And we get to keep the faucet we like best. Win win, right!! I will buy Price Pfister faucets from now on! Can't beat a lifetime guarantee.
Here is a picture of the old faucet. It was not ugly. I just don't prefer shiny chrome, I prefer brushed nickel. But the main problem that caused my dislike was the spray hose. Too far over to the right, and not a long enough hose. BTW, if you like my backsplash, I painted it myself! You can check out the tutorial here.
I just think this faucet is a cleaner, more modern look. Not as much going on in the sink area.
I like that there is not a separate handle for hot and cold water. It makes the water temperature much easier to regulate. And you just pull it straight out from the base to spray all around the sink.
I like that you can just push a button on top of the faucet to switch between a stream and a spray of water.
There was just one problem. We needed to cover the hole where the spray nozzle used to be. A simple fix. We just bought this little round stopper. You can buy them where they sell the faucets in Lowe's or Home Depot. They are very inexpensive, and you just pop it right on there. Voila!
When we had to replace this faucet, we had to take everything out from under the sink, so I had an opportunity to clean out, purge, and reorganize. So next week one day I will show you how I organized under my sink using no money. Have bought a new kitchen faucet recently? Which kind do you prefer? Do you have one similar to the one I bought? How do you like it? I like oil rubbed bronze fixtures, but did not feel they would go well in my kitchen. But if I were to gut my kitchen completely and start from scratch, that is what I would pick.
I have a big week coming up next week. I am going to reveal my new floor downstairs, and the newly painted walls. I am also going to reveal my new front door. So please come back next week and visit me! If you would like to see more of my kitchen,
click here
.
I am linking up here:
http://www.lizmarieblog.com/2013/07/inspire-me-please-linky-party-19/

http://diyshowoff.com/2013/07/14/that-diy-party-25/

http://thededicatedhouse.blogspot.com/2013/07/make-it-pretty-monday-week-58.html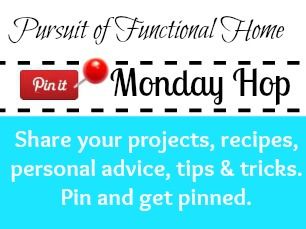 http://pursuitoffunctionalhome.com/2013/07/live-pin-it-monday-hop17.html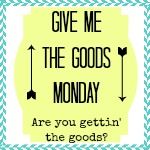 http://rainonatinroof.com/2013/07/give-me-the-goods-monday-17/

http://www.homemakeronadime.com/2013/07/creative-bloggers-party-hop-119.html

http://betweennapsontheporch.net/101-things-you-can-do-with-old-jeans-no-4-upholster-a-chair/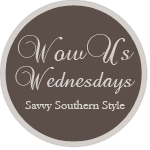 http://www.savvysouthernstyle.net/2013/07/wow-us-wednesdays-127.html

http://www.astrollthrulife.net/2013/07/173rd-inspire-me-tuesday.html