There are so many things in my home that need to be done! My list of things to do feels a mile long. Is anyone reading this right now that feels my pain? Seriously, I could go on for years! I work full time, and am busy in the evening with three active children, but I try to squeeze as much into a weekend as I can. I recently told my husband that a great gift to me would be for me to have the entire house completely to myself for an entire weekend so that I could just clean, organize or work on projects. And that would just make a tiny dent in my to do list!
I love to see how other people organize things, so today I am going to show you how I organized some of my jewelry. It seems whenever I do little posts like this they are pretty popular, which surprises me every time! Back in April, I revealed Miss 17 Year Old's painted vanity, and how we organized her vanity drawer. I have also shown you some of the drawers in my own bathroom, and my son's bathroom.
When it comes to jewelry, I have a little addiction. And I have A LOT of it! I keep it in several different places in my bedroom and bathroom. Recently, I repurposed a bamboo tray that I purchased at Goodwill to house some of my earrings. I have a place for my "real" stuff, two different places for necklaces, a place for earrings and bracelets, and another place for my things that are not real, but that need to be protected a little more. Things that I paid a little more money for, or that would not fit anyplace else. I had all of this stuff in a big box in my linen closet, and it was not, I repeat was not working out! There was not enough light in there for me to see my stuff in the mornings, or any time, and I found that I was not wearing this stuff very often because it was not easy access. Something had to change!
Back in April, I won a Staples gift card worth $100, and one of the things I purchased was something I thought I could use to organize my jewelry a little better. You can check out the post about what I purchased with that gift card here. Here is a picture of the organizer I purchased with this jewelry in mind.
I wish I would have taken a picture of the way I had it organized before that was not working, but I forgot, sorry about that. So, I will just show you how I utilized the above organizer to house some of my jewelry. I cleaned out 1/2 of a top drawer in my dresser to house this organizer. Here are some pictures of the way I utilized these:
Most of these things are bracelets.
I also have a few foreign coins that I needed a place for.
This is a shot of the entire drawer. some of my tank tops are on the left.
There are also some other jewelry items in other containers in the front of the drawer and on the sides, a couple of empty bags that I can throw jewelry in if I am going someplace, and a camera.
And just a few other odds and ends.
I love my new system! This is so much better than the way I had it organized before. And the best part is, It was free! Sometimes organization is like that. You try something for a while and figure out that it is not working, so you have to improvise. I find myself wearing these things much more often having them in my top drawer in a well lit area. Do you have any problem areas that are just not working for you? I would love to hear about them!
I am linking up here:

Inspire Me Please

Frugal Friday

DIY Showoff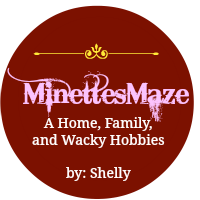 Minettes Maze

Project Inspired