Welcome to the last Monday In August! Summer came and went in the blink of an eye! Why is it that the older we become, the faster time seems to rush by? So depressing! Today I am going to show you my entryway, but a different view of my entry way than you have seen before.
You see, I live in a split level home.
So when you walk in my front door, you can look up, or you can look down.
Or you can look both up and down.
Or if you feel like it, you can even look round and round!
But in this instance you are forced to look down.
Are you feeling Dr. Seuss here people? I hope you at least got the bad attempt!
There are 3-4 things in the above picture that you have not seen before, but I will be showing you up close and personal soon. Can you figure out what they are?
But for today, the focus is on the horseshoe art. Isn't it cute?
I bought this fantastic little good luck charm during out trip to Destin, Florida in July. And I fell in love with it, I knew that it had the perfect colors for what I had going on in my entryway and downstairs hallway, with the new
brown paper floors
.
This is a better view of how you can look up or down the stairs.
The book shelf at the top of the stairs received a little makeover several months ago with the
wrapping paper backing
.
I have always heard that a horseshoe was good luck, and what better place for it than to hang it right where you can see it when you walk in the door?
And if you are new around here, and are curious as to the alternate view of my entryway, here it is.
And here is a side by side of both views of the entry way.

I recently painted my
front door black
. And rehabilitated some
special wall art
in this area. I have plans to paint the banister and stair rails black and white, paint the floor of the landing, purchase a new rug for the front door, purchase a shoe cabinet, and paint the walls.
But all in all, this area of our house has come a long way. When I look at what it looked like when we first moved in, and then what it looks like now, it is so much more pleasing and inviting when you enter our home. This area and the hallway at the bottom of the stairs have been my top priority as of late because I really felt that they gave off such a bad first impression of our home.
And now I feel these areas are much more representative of our family. I am happy with the progress, and looking forward to the end result!
Stay tuned!
I am linking up here: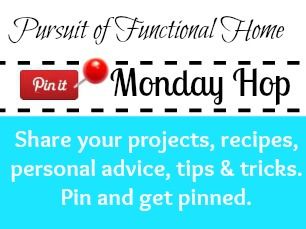 http://pursuitoffunctionalhome.com/2013/08/live-pin-it-monday-hop-23.html

http://thededicatedhouse.blogspot.com/2013/08/make-it-pretty-monday-week-63.html

http://www.homemakeronadime.com/2013/08/creative-bloggers-party-hop-125.html

http://betweennapsontheporch.net/a-treasured-heirloom/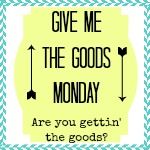 http://rainonatinroof.com/2013/08/give-me-the-goods-link-party-23/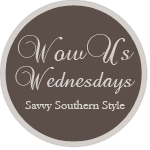 http://www.savvysouthernstyle.net/2013/08/wow-us-wednesdays-133.html

http://shabbynest.blogspot.com/2013/08/frugal-friday_29.html

http://diyshowoff.com/2013/09/01/that-diy-party-32/

http://www.theshabbycreekcottage.com/2013/09/transformation-thursday-220.html?utm_source=feedburner&utm_medium=feed&utm_campaign=Feed: theshabbychiccottage/QsxK (The Shabby Creek Cottage)&utm_content=FeedBurner