Example Ad #1 (only visible for logged-in visitors)
Happy Monday to you! This week starts the first full week of school in our county. It is a little sad to feel like summer is gone. Some of you already know that my big project around here over the summer is my downstairs hallway, which also serves as our mudroom, and our laundry closet is in this hallway. So it serves many purposes. I replaced the flooring over the summer break. First I ripped out the old carpeting, then I ripped out the linoleum, then I installed brown paper floors. After that my dad helped me and installed quarter round around the baseboards. I gave the hallway and all of the trim a fresh coat of paint. This area is still a work in progress, but it is slowly coming together. My most recent addition is a little area rug that goes right in front of the laundry room closet. It serves as a place to stand while I do laundry, and also to keep everyone from tracking into the house when they come in from the garage.
I was a Target one day shopping for something entirely different, and this rug just hopped into my buggy! I could not resist the temptation to bring it home because it had all of the colors that I have been trying to incorporate into my hallway and
entryway
, which are connected.
It has the dark grey background which should hide a myriad of sins. Please note that I even straightened up Mr. 5 Year Old's magnets on the door. You're welcome. If you peek to the left where you start going up the stairs, you can see a new piece of wall art I added recently. I will be showing you more about this soon too. But you can see the same color of blue in the rug as you can see in that wall art. I really love that shade of blue right now, and am trying to add more sprinkles of it throughout the house. It has popped up in the dining room recently too. It also helps tie in some of the blue colors in the downstairs
family room
, which is right off of this hallway. I already had a little rug in front of the door leading to the garage. I like this little industrial rug because it really holds the water and dirt well. The problem was both did not fit in this small space. So I decided to be unconventional and place the small rug in the other direction. And I don't mind it at all.
It also has the yellow that I have been wanting to put in this hallway. You can see the piece of
DIY wall art
to the left of the laundry closet that also has those yellow and grey colors. You will also find more of this yellow in my family room and
kitchen
. And a touch of it in the dining room as well. The shades of green can also be found in my
living room
, kitchen, and
dining room
.
And here are a couple of more close up shots of the rug. This rug was $29.99 from Target, and I love it! You can see this exact spot when you walk in my front door, so this rug really dresses it up some.
What do you think of my new purchase? Have you bought any cute little rugs that brightened up your life lately? I love the little touches that start to make things come together! I still have things to do in this hallway. I need to paint the door leading to the garage, change out the light fixture, paint a shelf that hangs on the wall, finish out the trim under the doors, and stain the thresholds. Just small things, but they will make a big difference!
Have a fantastic week!
I am linking up here:

http://thededicatedhouse.blogspot.com/2013/08/make-it-pretty-monday-week-63.html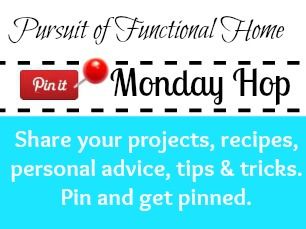 http://pursuitoffunctionalhome.com/2013/08/live-pin-it-monday-22.html

http://www.homemakeronadime.com/2013/08/creative-bloggers-party-hop-124.html

http://betweennapsontheporch.net/creating-a-small-sun-loving-perennial-garden/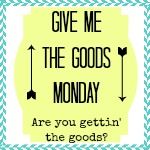 http://rainonatinroof.com/2013/08/give-me-the-goods-link-party-22/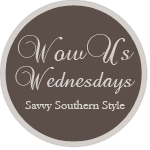 http://www.savvysouthernstyle.net/2013/08/wow-us-wednesdays-132.html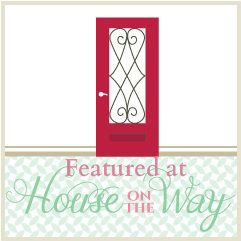 http://www.houseontheway.com/twirl-take-a-bow-party54/

http://houseofroseblog.com/inspire-me-please-weekend-blog-hop-24/

http://shabbynest.blogspot.com/2013/08/frugal-friday_22.html

http://practicallyfunctional.com/the-fun-in-functional-link-party-60/

http://diyshowoff.com/2013/08/25/that-diy-party-31/

http://thriftydecorchick.blogspot.com/2013/09/september-before-and-after.html

http://www.theshabbycreekcottage.com/2013/09/transformation-thursday-220.html?utm_source=feedburner&utm_medium=feed&utm_campaign=Feed: