Happy Monday to you!  I hope you had a great after the holiday weekend!  I am working on a major project right now, laying brown paper bag floors.  It seems like the endless saga.  Seriously, I thought it would have been done last week.  But we ran into some complications when we pulled up the old floor.  And that stuff still has not been completely ironed out.  But I had to forge ahead with the floors anyway because I needed to finish them before our vacation.  I have half of them finished, and they look amaze balls!  I am starting on the second half today, so I don't really have anything to show you yet.  I thought it would be a good day to talk about vinegar!
I thought I would pull out my trusty book of tips for how you can use vinegar around your house.  In case you missed them, I brought you Back To Basics- Household Uses For Vinegar and Back To Basics- Household Uses For Vinegar- Part 2.  Today I am going to share 15 more uses for vinegar.  I have been using vinegar around my house more and more, and I am loving it!  Seriously, every one of these tips I have tried have worked great!  They are better for the environment, and better for your wallet.  That is a win win for me!  So here we go with 15 additional ways you can use vinegar around your own home.  Enjoy!
1.  To keep your sponges fresh and avoid product build-up, soak them in neat white distilled vinegar overnight.  Rinse in cold water the next day and allow to dry naturally.
2.  In those hard to reach corners of a shower where soap scum and lime scale build up, soak and old cotton rag in neat vinegar, push it into the corner and leave overnight.  Removed the loosened dirt with a toothbrush in the morning.
3.  If you have a glass shower door, keep it streak-free by cleaning it with scrunched up newspaper soaked in vinegar.  Do not rinse afterwards- the fine layer of vinegar left on the glass will help repel dirt.
4.  To clean the toilet- pour a cup or two of vinegar into the bowl and allow to sit for an hour or two, before cleaning as usual.  Use a spray gun filled with undiluted vinegar to aim right under the rim.
5.  To keep your toilet brush germ free, fill the container with equal parts water and vinegar and leave overnight.  Keep a small amount of undiluted vinegar in the base of the toilet brush holder so that it stays that way.
6.  For a smelly lunchbox- place a slice of bread that has been soaked in vinegar inside it and leave it overnight to soak up bad smells.
7.  Inside the fridge- Spray all surfaces with a 50:50 solution of white distilled vinegar and water, and wipe clean.  Spray any thick residue or deposits, such as fruit juice or milk spillages, with undiluted vinegar and allow to stand for 10 minutes before wiping clean.
8.  Spray ice cold vinegar on minor skin burns, for pain relief and to prevent blisters.
9.  For muscle aches and strains, apply a hot towel dipped in vinegar as a compress for 20 minutes.
10.  To cure a hangover, drink a glass of water with a teaspoon of apple cider vinegar added.
11.  To help relieve morning sickness, try drinking a glass of water with 1 tablespoon of apple cider vinegar and 1 teaspoon of honey when you wake up.
12.  To relieve a sore throat, add a tablespoon of apple cider vinegar to a large glass of warm water and gargle.
13.  For ear aches- soak some cotton balls in a 50;50 solution of white distilled vinegar and boiled, cooled water and place them in the ears.
14.  For a sunburn- soak a dishtowel in vinegar, place it in the fridge for 20 minutes so that it's cool, then lay it over the affected area.
15.  Jellyfish stings- pour undiluted vinegar in any form over the wound.
It is amazing to me how many benefits there are of using vinegar!  We are getting ready to go on vacation, so I will keep those last two tips in mind for sure.  It is a huge family vacation, so we might just end up using one of those!
I had better get to work on my floors so I can get the first step done today.  Stay tuned for the reveal!  Hopefully that will come toward the end of this week or beginning of next week!
I am linking up here: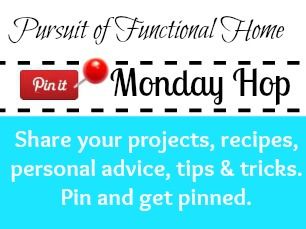 http://pursuitoffunctionalhome.com/2013/07/live-pin-it-monday-hop16.html

http://thededicatedhouse.blogspot.com/2013/07/make-it-pretty-monday-week-57.html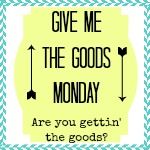 http://rainonatinroof.com/2013/07/give-me-the-goods-monday-link-party-16/

http://www.homemakeronadime.com/2013/07/creative-bloggers-party-hop-118.html

http://betweennapsontheporch.net/make-a-patriotic-party-banner-pottery-barn-inspired/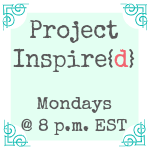 Project Inspired

http://www.houseontheway.com/twirl-take-a-bow-party48/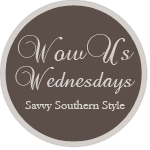 http://www.savvysouthernstyle.net/2013/07/wow-us-wednesdays-126.html

http://www.theshabbycreekcottage.com/2013/07/transformation-thursday-no-212.html

http://diyshowoff.com/2013/07/14/that-diy-party-25/