Happy Martin Luther King Junior Day everyone!  For me, that means more than it did before because last year our family took a trip to Atlanta, and we went to visit the Martin Luther King Junior memorial.  It was a wonderful experience for my children and us to have the opportunity to see that up close and personal.  Today, I am going to post some pictures on my facebook page of the day we spent there.  Check them out!
This is a post full of inspiration.  Laundry closet inspiration that is.  As you may know by now, I have a small laundry closet in this house, and I am slowly working on making it pretty.  On a budget.  It is s work in progress.  I have plans to paint the walls a bold pop of color, but that will have to wait until we replace the flooring.  I don't want LC to have to move that stuff twice.  If you are like me, and have a closet for your laundry you might enjoy my post today.  I scoured the internet for some pretty laundry closets and these are my favorites.  There is a link to the original source under each picture.
Watch TV while you do laundry?  Yes, please!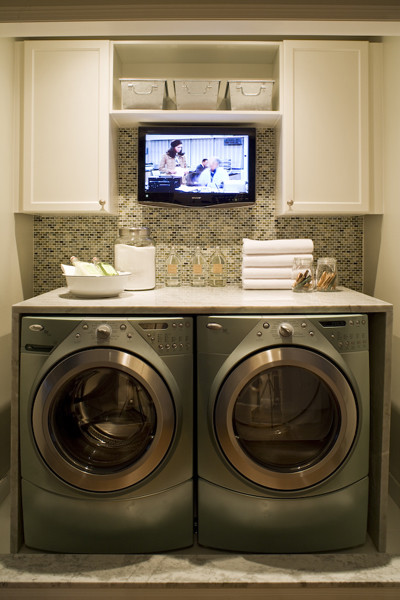 This one looks more like something I could attain or afford.
I like the curtain to separate this space.
This is so clean and neat looking.  I would love to have a counter for folding like this one.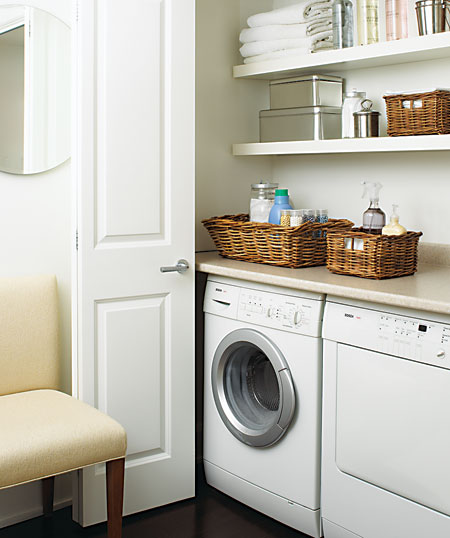 I did one more little update to my laundry closet over thee weekend.  I had ordered a shelf from amazon that sits between the back of the dryer and the wall, and it finally arrived.  Great deal too!  Free!  I used my Discover card cashback dollars.  I also got a book, and two large bins for my pantry area, all for free. Nice!
Here are some pictures of the shelf I added in the laundry.
I hope you have a day off to either relax or get some things on your to do list done.  I would like to get some cleaning done today, but right now my stomach is bothering me so we'll see.  We got a wonderful new addition to our home on Saturday.  Stay tuned to what it is later this week!  I can't wait to share!