Welcome to another week! Today I am going to show you my Miss 16 Year Old's bedroom. Did I ever mention that my children are pigs? Why yes! I believe I have! For her bedroom to be clean enough to take pictures is a very rare occurrence around here. I do not clean her room for her, except for once a year. She usually goes to visit her aunt during the summer, and I will do a BIG clean. Sometimes her grandma comes over and helps her clean it. If it is too bad of a disaster she is not allowed to go anywhere. That is usually all of the leverage I need to get her moving. She has very important places to go after all! But even then, she does not clean it like I would if I were cleaning it. At the end of the post I will give a list of things to be done in this room. Although, we will probably not do too much. She is almost 17 and only has about 1 1/2 years left before college (sniff sniff). After that, this will probably become my son's room, and we will move her room up to where he is. He will need more privacy by then and since she will only be home here and there, we are going to give him her room, which is downstairs and has its own bathroom. If you would like to see Mr. 12 Year Old's bedroom click here.
Before we moved into this house in June, her bedroom looked like this:
It was being used as a playroom for the previous owner's two little boys.
My daughter painted this room herself the week before we moved in. I wish I could tell you the color, but I did not keep the swatch. Three of the walls are white. All of the wood furniture pieces were handmade is Sugar Creek, OH (Amish Country). The turquoise cube at the end of the bed is from Target. She went back a few months after buying this one to get another one, and they did not have them anymore.
This bedspread was the inspiration for her bedroom. It was purchased at Urban Outfitters. It is even prettier in person. The turquoise throw is from Homegoods, and so are the two throw pillows. Miss 16 year old made all of the design decisions in this room. The gold lamp was bought at Goodwill and had new price tags from Target. The lampshade needs to be bigger.
The pencil sketch portrait over her bed is a drawing of her that a male friend at her school drew, and just gave to her. Isn't it gorgeous? I had it matted and framed for her as a Christmas gift. I tried to go with some very neutral because I wanted her to be able to hang it in her home, wherever she is, for years to come. It really is the spitting image of her!
The white window panels are from Target, the string lights were purchased at Goodwill, but still had brand new tags from Target.
This makeup vanity was purchased a few years ago from Target. It came with the stool, which her grandma recently reupholstered. I have to say that this piece of furniture was very cheaply made. The knobs broke when it was practically brand new, and I have lost count as to how many times on of the legs on this stool have broken and have had to be fixed. She has plans to paint these a bright pop of color. The Rubbermaid drawers to the left hold makeup and hair products.
Update: See the finished Vanity makeover here.
This mannequin was a Christmas gift a couple of years ago. This was what she asked for. The guitar was her Christmas gift last year. She actually took guitar as a class first semester of school this year.
The white shelves you see in the room are inexpensive shelves from Lowes.
Here is a list of what still needs to be done in this room:
Paint Vanity
Paint ceiling fan
Upgrade wall shelving
Stencil song lyrics on the wall
Personalize more with décor
Paint some of the picture frames to match the décor
Is this room perfect? No. Does it look like a professional decorated it? No. Does my daughter like it? Yes! It is totally her and she did it all herself. She is very happy with it. She had to downsize when we moved. She had to get rid of a desk, and went from a huge walk in closet to two smaller closets. I will show you her closets in another post.
As I mentioned above, she will most likely switch rooms with her brother when she goes to college, so I don't have any big plans to change much before then, because at that point we will have two rooms to paint and change when the switch takes place.
Update Jan. 2015: See this room the way it looks now here.
Have a Great week all! Thanks for checking out my daughter's bedroom today! I am linking up here:

The Dedicated House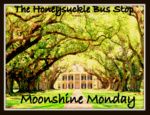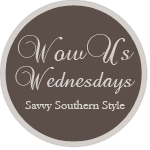 Wow Us Wednesdays

DIY Showoff

Make It Pretty Monday