I hope you have a fun filled weekend, with Saint Patrick's Day being yesterday. I am sure there were lots of festivities! We were busy with my son's 13 birthday extravaganza! He had 2 friends here for a sleep over on Friday night, then on Saturday, they went to Buffalo Wild Wings for lunch, to a gym for some basketball, back to our house for a giant cookie, and then to the movies. I think he had a really fun day so all was well!
Come on, admit it. You guys just cannot get enough of my kitchen, can you?
I know I keep posting about what is going on in this particular room, but it is because this room has been getting most of my attention lately. I am trying to get it finished so I can at least have one room in this house to call done! I am getting closer, and my goals is to have the backsplash finished over spring break. Today I wanted to show you a simple change I made to the top of my island. This is my small island. It is also due for an update, someday…but here it is for right now. (you can see the rest of my kitchen here and here.
I have struggled with what to do on the top of this island ever since we moved in. I asked the previous owners to leave this island because I needed the storage and extra counter space. And it serves it's purpose very well, It even has two bar stools that tuck underneath. Mr. 5 Year Old sits here and eats a lot. I like to keep place mats on this island, because the top is stainless steel, and it scratches very easily. I tried using a kit to remove the scratches when we first moved in, and it looked better! For 2 weeks, ugh! So I decided to use wipe-able place mats and call it a day. I usually by cheap $2 ones and replace them when they get worn out. But I would have to hide them if we had company. I found these cute place mats at Marshall's and decided to try them out- they were $12. I like them because they are wipe-able and they are cork on the bottom so they don't scratch. Plus they are big enough that we can use it as a bit of a workspace to cut down on scratches.
I also bought this basket at Gabriel Brother's for super cheap, like less than $5. And I really like it a lot.
Check out the bamboo dish rack in the background. I usually put that away for pictures or company. But to be honest, it is always on my counter!
You can see my
DIY No sew cafe curtains
in the background here. I have a smaller A Longaberger basket in this bigger basket that is holding napkins, my Fiesta Ware butter dish, and a couple of bananas and a half of a snack cake brownie in there. I usually only let my son have 1/2 at a time, so this is a good place to toss the other one until he can eat it.
I decided to place all four place mats right in the center of the island pushed up right next to each other. I like it this way because it covers most of the stainless steel.
I think this is the truest depiction of the actual color of the place mats.
I like the fruit and rustic vibe.
My favorite thing about this basket is that when I tire of it in the kitchen, I am sure I will find many more uses for it.
So those are just a couple of changes I made on top of my island, and it is really working for me right now. I have struggled with this small space ever since moving in, and so far this is the way I like it the best. Welcome back to the work week, happy Monday, right? The worst part of Monday's for me is getting out of bed.
I am linking up here:

The Dedicated House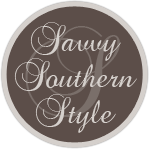 Wow Us Wednesdays

Inspire Me Please

Frugal Friday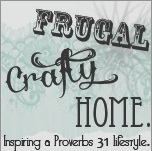 Carrie This Home