In July, we took a two week vacation to Florida, and we drove there.  We had a turtle for the top of our car, and we drive an Honda Pilot with  third row seating.  There are 5 of us, so one person had to sit in the back. That makes the trunk smaller.  Therefore we had to pack carefully.  LC and I usually take one large suitcase for both of us, plus a toiletry duffel bag.  Each of the older children got one medium sized suitcase and a small duffel bag, and Mr. 5 year old had one small suitcase.
I am a woman who likes to have choices, so over the years I have honed my packing down to a science, and I truly believe that I make the most of every inch of that suitcase!  I thought I would share how I pack, and how I decide what to pack.  For our two week vacation, here are some pictures of what I packed, and how I came to the choices I made.  I think you will be surprised at how much I got into one suitcase.  But keep in mind that I also packed every single item that LC took in that suitcase.  I did not take pictures of that stuff.
I started by deciding that I would take 5 pairs of shorts that would mix and match with all of the shirts I took. I chose a variety of basic T-shirts, tanks, and other shirts.

Here, you can see I packed a pair of denim cut off, basic white and black shorts.  And these are some of the tops that will mix and match with them.  Also, all of the T-shirts and tanks will mix and match with them as well.
Any of these three tops will go with the white shorts.
And any of these three tops will go with the black shorts.
Any of these 5 tops will goo with these khaki shorts
Any of these tops will go with the denim shorts.
Any of these tops will go with the mint green shorts.  Pretty much every shirt I brought could have been worn with any pair of shorts I brought.  I am just giving you an idea of how my thought process worked when I was working it all out.
These are all of the tanks I brought.
And next I chose 4 dresses and 2 skirts to bring.  These are the ones I chose.
And then I chose 5 different bathing suit cover ups.
And these are the bathing suits I took.
I did not photograph the shoes I took, but I took a pair of running shoes, some flips flops for the beach and some regular sandals that I could mix and match.
Now. let's move on to the packing phase!  How did I fit all of this into a suitcase that I shared with LC you ask?
For shorts or pants:  I simply fold them in half so the legs meet up, and I pack all of them in the suitcase first.  I try to stagger them so that they lay as flat as possible in the suitcase.
Next, I pack the dresses.  I roll them up instead of folding them.  Depending on the dress, I might fold it in half lengthwise so the sleeves match up and then roll, or I might just lay it out flat and roll it.
For shirts:  I roll these instead of folding them as well.  Again, depending on the shirt.  for shirts with sleeves, I fold in half lengthwise and then roll.  For tanks I just lay flat and then roll it up.
All of the above items go into the main part of the suitcase.
I pack all of my bathing suits, bras, and panties in the top zipper part on the front of the suitcase.
My suitcase happens to have two zippered compartments on front.  One is for my things, and the other is for LC's socks and boxer briefs.  That's right folks!  I just revealed what kind of skivvies the hubs wears!  Ha!
For shoes:  I place those all around the edges and on top of all of my clothes in the main compartment of the suitcase.
That pretty much sums it up!  I even had room to spare.  Gotta leave space for shopping while on vacation, right?  If you have a difficult time when it comes to packing, I hope this gave you some inspiration and new ideas.
And may you have a multitude of choices on your next vacation!
I am linking up here:
http://www.remodelaholic.com/2013/08/best-kitchen-remodel-ideas/

http://diyshowoff.com/2013/08/18/that-diy-party-30/

http://thededicatedhouse.blogspot.com/2013/08/make-it-pretty-monday-week-63.html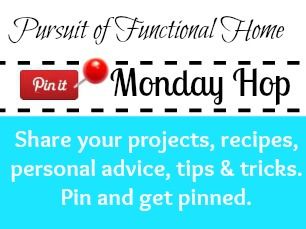 http://pursuitoffunctionalhome.com/2013/08/live-pin-it-monday-22.html

http://www.homemakeronadime.com/2013/08/creative-bloggers-party-hop-124.html

http://betweennapsontheporch.net/creating-a-small-sun-loving-perennial-garden/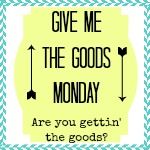 http://rainonatinroof.com/2013/08/give-me-the-goods-link-party-22/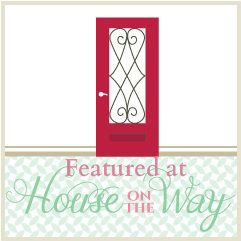 http://www.houseontheway.com/twirl-take-a-bow-party54/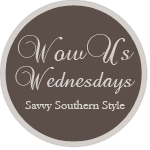 http://www.savvysouthernstyle.net/2013/08/wow-us-wednesdays-132.html

http://houseofroseblog.com/inspire-me-please-weekend-blog-hop-24/

http://shabbynest.blogspot.com/2013/08/frugal-friday_22.html

http://practicallyfunctional.com/the-fun-in-functional-link-party-60/

http://iheartorganizing.blogspot.com/2013/09/we-heart-organizing-lets-party.html