Today I have something very special to share with you.  It is a very sentimental piece of artwork.  Is it valuable?  Probably not worth much money.  But sometimes an object can be more valuable than gold, even though it is not worth any money.  I actually have no idea how much money it is worth, and we are probably never going to find out.  Because no matter how much money it is worth, this art is something we will never part with, no matter what.  This art belonged to my husband's late brother.  And this story really isn't mine to tell.  So I will leave it at that.  We have three pieces of art that belonged to him.  It is pretty much all we have from him, and it means more than anything to my husband.  My husband, who misses his oldest brother every single day of his life.
He was taken away too soon, and my husband was not ready to say goodbye to him.  But sometimes you don't get a choice in these matters.    My husband's brother was brilliant and successful, and he will miss him every single day for the rest of his life.  And if you have ever lost a loved one, I don't need to tell you that, do I?
The three pieces of art we got are all in need of some tender loving care.  In the picture above, you are looking at two of them.  The one on the right needs framed, and the one on the left is after I worked on it this weekend.  The pictures to follow will take you through the transformation of this artwork from beginning to end.
The frame was starting to fall apart, the mat and the art were both dirty and shabby looking.  And the wire in the back was broken.
I started by taking it all apart.
I decided to work with what I had to try to bring this artwork back to life.  I painted the mat with leftover paint from when I painted my kitchen and dining room.  I took this right after I started the first coat.
I painted on two coats.  I cleaned the frame, and I light wiped the artwork with a slightly damp rag.
I repaired the rickety frame by putting wood glue down in the cracks in all four corners.  This seemed to do the trick.  After the mat was dry I put it all back together before painting the frame satin white, two coats.  I did tape it off, but forgot to take a picture of that step.  After the paint dried I cleaned the glass up in spots with a razor blade.
This is the finished product.  Much better, right?  I tried to repair the wire hanger in the back by using some wood glue down in the holes before screwing it back in.  I let in dry all day, and it seemed to be holding well.
I decided to hang it in the entryway right next to the other painting.  Right now the painting on the right is just propped up there waiting to be framed.    Anyone wanna make bets for how long it will stay that way?  I  think they look nice together, the colors coordinate, totally by coincidence.  I need to change out those flowers.
Here is a shot of the entire entryway.  I am hoping by this time next year, it will look very different.  Banisters, risers, and landing painted, door painted, new rug, Gallery wall going up and down the stairs.  Those are the goals.
This is where everyone enters.  In our old house, we all entered through the garage.  Our garage had a code that you could enter from the outside.  These garage doors don't have that, so now the kids each have a key and they come in the front door.  These stairs are impossible to keep clean because of that.  You can see in the picture below that the landing is faded.  That is why I plan to paint it.  A distressed checkerboard pattern.
It is nice to have the artwork in our entryway for my husband to see every day when he comes in the door.  I wonder what kind of thoughts it elicits?  Probably both happy and sad thoughts and memories.  I am a big believer that we should keep those loved ones who have passed alive in our memories, in our homes, and for our children.  Hopefully hanging these in our home will do just that.
And just in case your eyes may have welled up with tears a little in reading this post, I thought I would leave you with a little laugh.  While I was writing this post, there was a crash.  The new painting did not hold after I tried to repair it in the back and it came crashing down!  Thankfully it was not damaged.  All is well, but I am going to have to find a different solution for hanging it.
Have a great week!  I am counting down the days until June 18, my last day of school (work, when you work in a school you never stop saying school day instead of work day) for the summer.  Right now I am at 8 days left.  It can't come fast enough!
I am linking up here: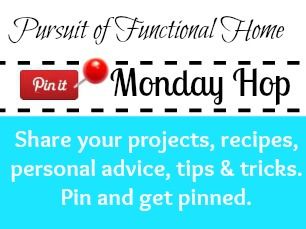 Monday Hop

DIY Showcase

The Dedicated House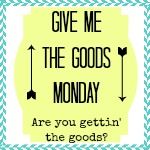 http://www.rainonatinroof

http://diyhshp.blogspot.com/2013/06/more-merrier-monday_9.html

http://www.homemakeronadime.com/

http://www.modvintagelife.blogspot.com/2013/06/mod-mix-monday-105.html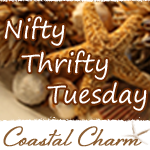 http://linda-coastalcharm.blogspot.com/2013/06/nifty-thrifty-tuesday-no-167.html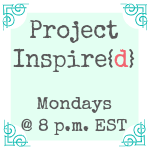 http://www.artsychicksrule.com/2013/06/project-inspired-linky-party-18.html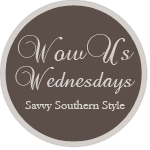 http://www.savvysouthernstyle.net/2013/06/wow-us-wednesdays-122.html
http://www.theshabbycreekcottage.com/2013/06/transformation-thursday-no-208.html

http://www.houseontheway.com/twirl-take-a-bow-party-and-features44/

http://twelveoeight.blogspot.com/2013/06/pretty-things-link-party-24-and-party.html

http://myfashionforwardblog.com/all-things-pretty-12/

http://www.loveoffamilyandhome.net/2013/06/inspire-me-please-weekend-blog-hop-15.html

http://shabbynest.blogspot.com/2013/06/frugal-friday_13.html

http://diyshowoff.com/2013/06/16/that-diy-party-21/