I do not have a Trashtastic project for you today.
Please, try and hold back your tears of disappointment.  Instead I have 10 DIY lighting ideas to show you, and they are fabulous!
You have to go and visit the Wood Grain Cottage and see how she made this gorgeous light all by herself!
This light was made using old coffee filters.  So pretty!
And this one was made using lace doilies.
This reclaimed wire basket chandelier looks perfect in Brooke's kitchen.
What little girl would not love to have these shimmering curtains hanging in her room?
Liz Marie never disappoints.  I love her basket pendant light.  Give her a visit and see how she made these.
The first time I saw this DIY globe light fixture cover, I fell in love with it.  Such a clever idea.
And of course, my favorite bloggers of all time always have something up their sleeves that I love.  This Basket pendant was in their old house, but it was perfect for their space.
Check out how this DIY Chandelier was made for a rental.  Great ideas for how to personalize a rental space.
This light was made from an old metal sifter.  I love how it looks!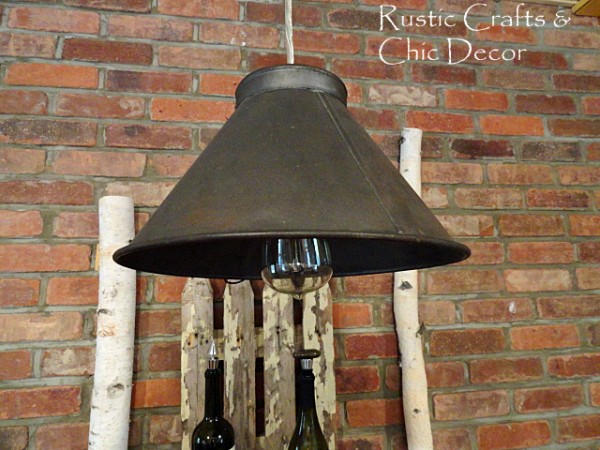 I love all of these trashtastic lighting solutions, don't you?  If you would like to see more DIY Lighting, check out my pinterest board, DIY Lighting Ideas.  I have some really cool things pinned for you, and I will continue to add things to this board.
Next time, I am hoping to have a fresh Trashtastic project to show you.  Now that fall sports are winding down, I am hoping to get some projects underway.
Maybe I might even make it to the gym.Link Parties: