Lately, I have noticed a lot of artwork that Mr. 5 year old has been making and taping up all over his bedroom, and all over the house.  Every time I turn around I find something that he hung up somewhere.  Yesterday when I was cleaning his room, I decided to use what I had lying around to make him some kind of area where he could hang these things.  I came up with something that was very cheap and very easy.  I made a DIY Art Station on his closet doors.  And you can make one too!
I made this using two sides of a tall cardboard box that I had brought home from work recently, some wrapping paper left over from
another project
, electrical tape, a stapler, a hot glue gun, and some white twine.
This is some of the artwork that he had hung on his bedroom door.
This is the box I used.  I just cut off two sides and made sure they were straight.
I took the wrapping paper and wrapped it around just the front and taped it to the back, just like wrapping a gift.  I then took my hot glue gun and put four big dabs on each corner and one one each side in the middle.  I have read that you can just peel it off the wall and it won't cause damage, so hopefully that is correct!
Next, I just took some twine and strung it up in a zig zag pattern, stapling it at each edge.  I then placed a piece of black electrical tape over each staple, to help with support and also add some contrast.  I hung tiny clothes pins every so often, and he can easily hang whatever he wants to.  This is the finished product.  He already started hanging things up there.
And here is my little man standing in front of his new art gallery- as you can see from this picture, I added the black tape and the clothes pins after taking this picture.   He was super excited that I made it for him!  And if the paper rips I can easily change the whole thing out.  When I want to remove it it won't be difficult and I spent no money on it!
I hope you enjoyed my Trashtastic Tuesday project today!  Have a great week!  If you would like to see my other Trashtastic Tuesday projects, you can click here.
I am linking up here: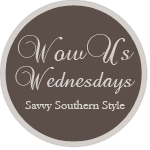 Wow Us Wednesdays

Project Inapired

Pretty Things

Inspire Me

Frugal Friday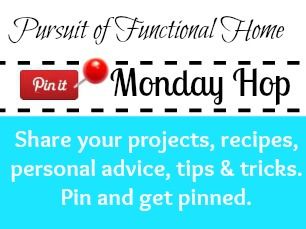 Monday Hop

DIY Showoff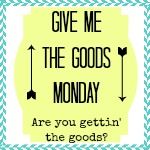 Rain On A Tin Roof

DIY Home Sweet Home

http://www.homemakeronadime.com/2013/06/creative-bloggers-party-hop-113.html

http://modvintagelife.blogspot.com/2013/06/mod-mix-monday-104.html