Today's Trashtastic Tuesday project started a looong time ago, when I purchased this old bushel basket at Goodwill.  It was an ugly hunter green and natural stripe, and being the fantastic blogger that I am, I cannot find a before picture of it!  It has been hanging out in my garage for almost a year, and I have had plans to paint it and use it for something.
A couple of weeks ago, I finally got around to painting it (on the outside, I ran out of paint before I made it to the inside)  Ever since I bought it I have envisioned with a bright yellow stripe around the bottom, so that is exactly what I did!  I used some left over Kryon spray paint in sunshine yellow, and some glossy white for the top of the basket.  I just made sure to take each area off really well so it would be a crisp line between the two colors.  I started by painting the top white, and not taping that off first.  Once that was dry, I taped it off and sprayed the bottom yellow.  I love the way it turned out!
After I was done I couldn't decide what to do with it, so I plopped it down in the entry way and took a couple of pictures of it.  In this one, you can still see the inside of the basket, which is not painted yet.
I decided to use it for storage in my laundry closet, which recently had a mini makeover.  I installed
brown paper floors
, painted the walls buttercup yellow, and painted the trim a glossy white.  It could still use some pretty-fying, so I thought this basket would look cute up on the shelf.  I am even thinking maybe I should paint the other two baskets up there to match.  What do you think?
I am sooo not one to stage things before I take pictures of them.  Bad blogger!  I guess if I want this blog to succeed, I need to work on that.  99% of the time what you see on here is how my house actually looks the majority of the time.
I have been storing our beach towels over the dryer all summer, instead  of upstairs in the linen closet.  It has worked out so much better!  I take them out of the dryer, fold them, and up they go!
And the best part about my newly painted bushel basket being up on this shelf in my laundry closet is that if I never get around to painting it, no one will ever know it but me!  And in case you are new around here, do you want to see what my laundry closet looked like before my mini makeover?  Here it is:
And of course a little side by side action of the before and the now.  It is certainly not my dream laundry room, but it is definitely more cheerful than it used to be, right?
Thanks for stopping by Trashtastic Tuesday today!  I always enjoy the company, and I would love for you to come again soon!  If you would like to see more Trashtastic Tuesday projects,
click here
.  This a series I try to do projects for at least twice per month.  Do you have a project that you feel is worthy of a Trashtastic Tuesday nod?  If so, please send it to me, and I just might feature it!I am linking up here: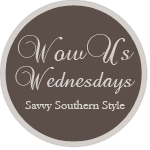 http://www.savvysouthernstyle.net/2013/08/wow-us-wednesdays-132.html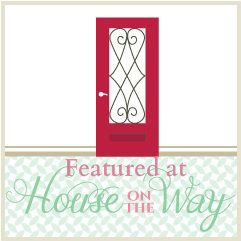 http://www.houseontheway.com/twirl-take-a-bow-party54/

http://houseofroseblog.com/inspire-me-please-weekend-blog-hop-24/

http://shabbynest.blogspot.com/2013/08/frugal-friday_22.html

http://practicallyfunctional.com/the-fun-in-functional-link-party-60/

http://diyshowoff.com/2013/08/25/that-diy-party-31/

http://obsessiveandcreative.blogspot.com/2013/08/craft-frenzy-friday-1.html

http://homecomingmn.blogspot.com/2013/08/the-diyers-and-last-weeks-top-three.html

http://thededicatedhouse.blogspot.com/2013/08/make-it-pretty-monday-week-64.html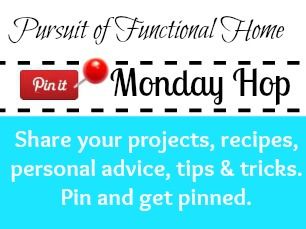 http://pursuitoffunctionalhome.com/2013/08/live-pin-it-monday-hop-23.html

http://www.homemakeronadime.com/2013/08/creative-bloggers-party-hop-125.html

http://betweennapsontheporch.net/a-treasured-heirloom/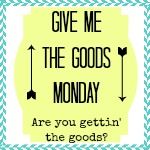 http://rainonatinroof.com/2013/08/give-me-the-goods-link-party-23/

http://thriftydecorchick.blogspot.com/2013/09/september-before-and-after.html

http://www.theshabbycreekcottage.com/2013/09/transformation-thursday-220.html?utm_source=feedburner&utm_medium=feed&utm_campaign=Feed: