Welcome back to Trashtastic Tuesday! It has been a while since I have done a post for this series, but today, I am back baby! I probably won't be posting to this series every single week, but hopefully a couple of times a month. Today's Trashtastic item is a little bamboo stand that my husband brought with him when he moved. It was gross and old, but I said I can paint that! that was over 7 years ago! It was hidden under my bathroom counter for several years where nobody could see it. But after we moved I have been using it in my daughter's bathroom to store washcloths and bath mats. I finally could not stand to look at it another day and painted that sucker white! LC asked me if I planned to paint everything in our house white loved it! Beware of the ugly linoleum in the following pictures. It is on the schedule to be updated!
This is what it looks like now after a few coats of high gloss white spray paint.
If I wanted it to look really glossy I could have kept spraying on more coats, but at this point you could barely see the darker stain under it and I thought it gave it a nice distressed look. so I kept it that way.
I think it is so much better! For very minimal effort. And left over spray paint from a previous project, so zero dollars.
This is that same little corner before paint. The
print on the wall
is something I made myself.
And after paint.
I don't know about you, but that is what I call trashtastic! This little stand is something that I could have easily tossed, but a little spray paint freshened it right up. And it is much needed storage in my daughter's tiny little bathroom.
Catch you later!
I am linking up here: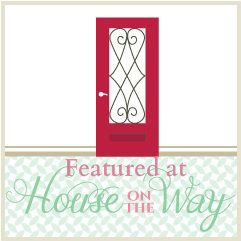 http://www.houseontheway.com/twirl-take-a-bow-party-52/

http://homecomingmn.blogspot.com/2013/08/the-diyers-and-my-new-rug.html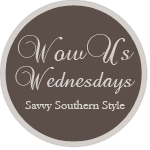 http://www.savvysouthernstyle.net/2013/08/wow-us-wednesdays-130.html
http://houseofroseblog.com/inspire-me-please-weekend-blog-hop-22/

http://shabbynest.blogspot.com/2013/08/frugal-friday_8.html

http://diyshowoff.com/2013/08/11/that-diy-party-29/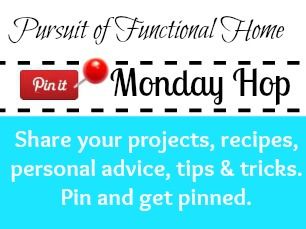 http://pursuitoffunctionalhome.com/2013/08/live-pin-it-monday-hop-21.html

http://www.homemakeronadime.com/2013/08/creative-bloggers-party-hop-123.html

http://betweennapsontheporch.net/adding-some-color-and-whimsy-to-the-garden/