I don't have a new trashtastic project for you today. I usually work on my projects on the weekends, and last weekend I spent completing my painted checkerboard deck. It was physically exerting, and I needed a weekend of relaxation this past weekend. So instead of taking on a Trashtastic Tuesday project, I took Mr. 5 Year Old and Mr. 13 Year Old to the pool. And it was awesome! I started this Trashtastic Tuesday series back in October 2012 right after I started this blog. Back then I was not getting nearly as much traffic on my blog, so I thought today would be a great time to show you some of my earlier Trashtastic Tuesday projects. You can click on the titles of each project to go to the actual post and read the tutorials. Enjoy!
Goodwill Lamp and Wall Sconce Transformation
I made over these lamps for my master bedroom with metallic spray paint. And they are holding up very well so far! I still like them too. I also made the
prints hanging above each lamp
using free printables and some frames I purchased at Wal Mart.
Did you notice this little gem? I found this milk glass boot at a tiny little ice cream shop in Harper's Ferry, WV for $14.99 I love it! I don't think I have shown it to you before. When I saw it, I knew it had to come home with me.
I also transformed these wall sconces that I purchased at Goodwill using some black spray paint. They used to be a fake gold color.
This is a chalkboard now, but underneath that chalkboard is a sports themed print for a child's bedroom. I painted and distressed it and made it into a chalkboard. It is currently hanging in my downstairs family room. Miss 17 Year Old drew me this little spring picture. I need to have her draw me a different one for summer time!
The red ruffle bag is from The Limited a couple of years ago.
I scored these giant utensils at The Mission. I spray painted them an apple green. Someone made a comment to me on Hometalk that I devalued them. It made me feel a teensy bit bad, but I love them! They are hanging in my dining room.
I bought two of these large jars at Goodwill. I wanted a jar to put soap in on my master bathtub. I used my hot glue gun to decorate this with a little jute, and it looks really cute sitting on my tub!
If you have not been reading my blog since I started it you may have missed these. I still like all of these projects, and I thought sharing them again today was a good idea because very few people read these posts. I hope you enjoyed them! You can check out all of my
Trashtastic Tuesday projects here
. Hopefully I will be back with a new project next week to share. After June 18th I will be off of work for 6 weeks, so look out people!
I am linking up here: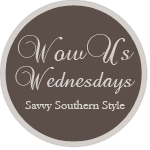 Inspire Me Please

DIY Showoff

Make It Pretty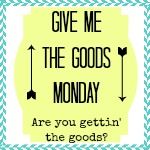 Give Me The Goods

http://diyhshp.blogspot.com/2013/06/more-merrier-monday_9.html

http://www.homemakeronadime.com/

http://www.modvintagelife.blogspot.com/2013/06/mod-mix-monday-105.html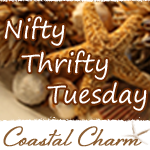 http://linda-coastalcharm.blogspot.com/2013/06/nifty-thrifty-tuesday-no-167.html