Have you ever seen the post I did about antique suitcases?  I wrote that post back in July.  Well, LC must have been paying attention to what I write about, because he surprised me with an antique suitcase of my very own for my birthday (in September)!
Now, you don't know LC, but if you did, you would know that he usually has me pick out my own gifts.  Which I don't mind because I know I am going to get something I like that way.  But in the 8 or so years we have been been together, he has never completely surprised me with a gift.  Until now that is.  And what a great surprise!  When I opened it I said I did a blog post about vintage suitcases.  He said that is where he got the idea from!
Do somebody was paying attention.  He got bonus points for that!  My birthday was a bad day, but getting this suitcase was a definitely a good way to make me feel better.
Wanna see it?  Here it is!
He did good, didn't he?
One little problem though…See the little latch in the middle.  Yeah, after opening it to check the inside out, when I closed it back up I closed the latch.  Now, I am locked out of my suitcase!  It didn't come with the key, and I can't get in.
And the inside has a serious odor problem.  So, I need to get in so that I can freshen it up.
LC found this suitcase on EBay, BTW.  Any guesses as to how much he paid for it?
It is from the 1930's, and I am in love with it.
This is a close up of the suitcase.  It is like a tightly woven basket almost.
And of course the trim is leather.
I haven't decided what I am going to do with it.  But I don't think I am going to paint it.  I like the weave too much.  And the leather is awesome.  It just needs cleaned up really good.  but I haven't attempted that yet.  I will let you know how I did it after I get it all cleaned up and freshened.
Any bright ideas about what I could do with this darling, trashtastic suitcase?  I don't want to destroy it in any way.  But I have considered adding legs to it and making it a side table.  I would love to read your opinions or suggestions!
If you would like to read more about other Trashtastic posts I have written, please click here.  I hope to see you back again on October 15 with another Trashtastic Tuesday post!
Link Parties: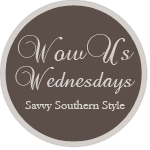 http://www.savvysouthernstyle.net/2013/10/wow-us-wednesdays-138.html

http://www.theshabbycreekcottage.com/2013/10/transformation-thursday-224.html
http://www.lizmarieblog.com/2013/10/inspire-me-please-linky-party-31/

http://shabbynest.blogspot.com/2013/10/frugal-friday.html

http://diyshowoff.com/2013/10/06/that-diy-party-37/

http://betweennapsontheporch.net/goodbye-mildew-and-mold-hello-shiny-clean-porch/
http://thededicatedhouse.blogspot.com/2013/10/make-it-pretty-monday-week-70.html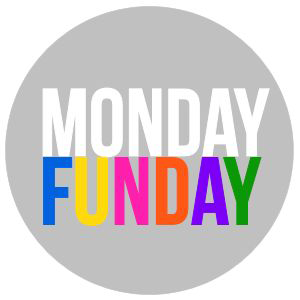 http://www.uncommondesignsonline.com/monday-funday-link-party-38/