How many times can a girl blog about a tiny little hallway/mudroom?  The answer to that question is limitless!  I feel like I have shown you this small space 5,652,396 times.  And then I remind myself that my blog isn't even a year old yet, so it hasn't been quite as many times as it feels like.
I can't help it.  I am not that blogger who waits until my entire space is perfection before I show it to you.  I am the girl who shows you the good, the bad, and the ugly.  And girlfriend, sometimes it's ugly!  I'm not gonna lie!
The ceiling light in this hallway was a boob light.  A boob light that was clearly visible when you walk in my front door.  It had to go.  And I did not have the time to put much effort into it, so one day while perusing the aisles of Homegoods, I snatched up this drum shade, and thought it might work to disguise the boob.  This is the view you see when you walk in my front door now.
Here is a before shot of the boob light.  I mean, anything is better than a boob light, right?  You can read more
here
about the brown paper floors I installed in this space.
The way I rigged this is totally half assed.  I am just going to tell you that right now.  Basically what I did was unscrew the boob light globe from the base, and remove it.  There was a long round rod in the center, and I just used the same hardware from the boob light and place the center hole in the drum shade up onto the long rod and screwed it in place.
There was a slight complication because the way the inside workings of the drum shade were laid out made it difficult.  I had taken out the light bulbs, and when I got the drum shade installed and went to screw the bulbs back in, they wouldn't fit.  They were too long and the metal inside the drum shade was getting in the way.  My solution was to go and purchase smaller bulbs.
It is not quite as bright in this space as I would like it to be, but I am usually doing laundry when I am down here, and there is a bright fluorescent light in that closet, so no worries.
This is not a permanent solution.  I would like to purchase and install a cute ceiling light at some point.  But for now, I think it looks so much better!
What do you think of my temporary boob light solution?  I might paint the little brass base or antique it somehow.  Believe it or not, I am still not finished with this space!  I have a few little odds and ends to finish up before I can call it done, but compared to where we started, I feel utter joy!  Take a peek.  Update 8/8/14:  To see this hallway as it looks now, click here.  
Worthy of trashtastic-ness?  I think so!
This weekend, I am working on the stairway that this hallway leads to.  I am taking it one step at a time, but it is already looking loads better!  My focus lately has been on everything that is visible when you enter my home.  I figure the first impression is the most important, and it was looking pretty sad.  But it is starting to look like "our home".  And that makes me smile!Link Parties:
Retro Repin party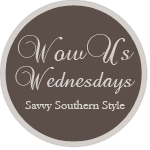 http://www.savvysouthernstyle.net/2013/10/wow-us-wednesdays-140.html
http://www.theshabbycreekcottage.com/2013/10/transformation-thursday-finale.html

http://shabbynest.blogspot.com/2013/10/frugal-friday_17.html

http://diyshowoff.com/2013/10/20/that-diy-party-39/

http://thededicatedhouse.blogspot.com/2013/10/make-it-pretty-monday-week-72.html

http://betweennapsontheporch.net/kitchen-goes-light-and-bright-with-painted-cabinets/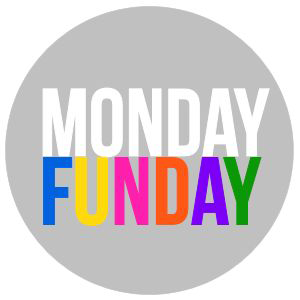 http://www.uncommondesignsonline.com/fall-project-inspiration-monday-funday-link-party-40/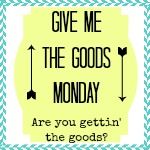 http://www.dimplesandpigtales.blogspot.ca/2013/10/give-me-goods-31.html
Thrifty Decor Chic
The Happy Housie