I acquired something really cool recently. Actually I have had it since June. And it sat in my garage for a couple of months waiting for a home.
You see, I work in a school, and a lot of times, at the end of the year, when teacher's are getting rid of stuff, they will sit things out in the halls and people can take what they want.
I got lucky one day and found this vintage looking box sitting there. I snatched it up. And now it is sitting on LC's dresser holding his junk valuables. I could paint it or do some other cool treatment on it. And I just might, someday…
But I am not here to talk about this cool vintage box today. I am here to show you what the box contained. It contained a vintage slide projector. Equally, if not more, cool than the box that was holding it.
When LC saw it, he said "you need to find a spot for that!" I agreed, and I think I found the right spot for it in my house, for now. On top of the TV armoire in our family room.
This is one of those rooms that contains a modge podge of things. NOT the best of what is in our house, for sure. It is kind of the holder for the older furniture we have. Do you have a room like that in your house? This is the TV armoire that I loved when I first bought it, and it was in our main living room. Until I wanted something different, and it was relegated to the family room. It was better than what we had down there, but no longer good enough for the main living area. Get my drift?
This is the room where my kids play the Wii, watch movies, and hang out with their friends. It has quite a comfy couch and chair. Not the prettiest to look at though. And actually they were given to me by a friend, for free.
I did recently add a cute polka dot pillow from Ikea to it.
And I moved this linen pillow from our bedroom down to this comfy chair.
So, I figured this was a good room to house our vintage slide projector.
I think it is trashtastic, don't you?
Of course, I would love to have new furniture down here. Or, actually I would settle for new furniture in my main living room, and then moving our main living room furniture down here. But I am doing the best I can at rocking this room using what I have for now. It is just one of those rooms in our house that I probably won't spend any money on.
Because, if I am going to spend money, it will be for our main living area. Know what I mean?
I hope you enjoyed Trashtastic Tuesday today. If you would like to see more of my Trashtastic Tuesday posts, click here.
Link Parties: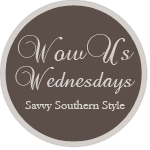 http://www.savvysouthernstyle.net/2013/09/wow-us-wednesdays-134.html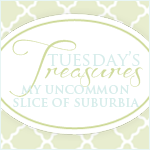 http://myuncommonsliceofsuburbia.com/
http://www.cozylittlehouse.com/2013/09/tweak-it-tuesday-54.html

http://www.dagmarbleasdale.com/2013/09/thrifty-vintage-finds-link-party-8/

http://shabbynest.blogspot.com/2013/09/frugal-friday.html