I started this blog on October 25, 2012, so I consider it just a baby in blogland.  But I am so thrilled to say that over the weekend my blog had 10,000 hits!  As of right now it has 10, 777 hits total!  I am so excited!  I am a novice when it comes to technology stuff, so I am definitely in a learning process with all of this.  I cannot tell you how many hours it took me to figure out how to get a pinterest button on my blog!  But I finally did it, and that felt like an accomplishment.  You would not believe how many more hits my blog gets now!  It went from somewhere in the 100 hits a day range to usually over 550 hits per day!  I was totally in awe when I noticed this jump.  And my most popular post to date was the one I did on My favorite pinterest pins of 2012.  It has over 1,800 hits!  Now, compared to Young House Love or some of the other hard hitting blogs, that is just peanuts.  But to me, It is totally awesome!  It inspires me to keep blogging, and another thing that keeps me going is so many nice comments by people, both friends and strangers, who have told me I inspired them in some way!  I inspired a complete stranger?  That is so great!  I even have complete strangers who have subscribed to my blog!  I can't believe it!  Thank you to everyone who takes the time to read my little blog.  I am enjoying putting it out there more than I can say.
Today I want to share a picture I bought at the Goodwill that I transformed using some jute.  I can't remember how much I paid for this, but it was somewhere around $3.00.  I believe the jute cost around $5, and I have used it on two projects with plenty still left over.  Here is the picture I bought.
I liked the actual picture and the quote, but I did not really love the frame.  The picture is a canvas that is raised up on a wooden type of frame.  This was a very simple project.  All you need is jute and a hot glue gun.  I just started as close to the print as I could get, going in rows around each side.  I would hot glue a strip and carefully press the jute onto the glue.  When I got to the corners, I needed to square them out.  I just went around on each corner and cut a piece of jute to size and glued it on, using gradually smaller pieces.  After I finished all four corners, I went around all four sides one more time to finish everything off.  Here it is.
And here it is on my bookshelf in my entry way.  If you read the post I did about
my living room
last week, you might have seen it.  That was a sneak peek.
In this picture I had not styled my bookshelf yet, but I am working on that.  I will show it to you when I am finished.  I am thinking about putting something up on the back of the shelves to make them pop, something that can be easily removed without damaging the wood.  There are several possibilities.  Fabric, wallpaper, wrapping paper, etc.  I guess I will know when I come across it what will be right.
This project took me a couple of hours just because of the detail work.  I did this on my last day of Christmas break.  I just haven't had a chance to do a post about it yet.  It went from a drab little picture to a fab little picture.  LOVE!I am linking up here today!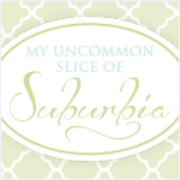 http://www.savvysouthernstyle.net/2013/01/wow-us-wednesdays-101.html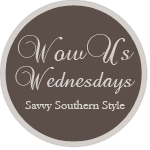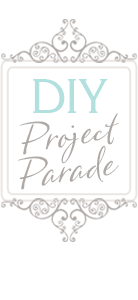 Our Fifth House Thrifty Link Party