It is such a gorgeous Wednesday morning here in WV!  I drove to work this morning and their are pink flowers on some of the trees!  That is my most favorite time of the year.  It puts me in such a great mood!  I am so happy that spring has finally arrived!  Last week, I was on spring break, and I spent quite a few days just working around the house in my PJ's.  But I did get out of the house a few times.  Here is what I wore last week.
April 4th was my daughter's 17th birthday and we had a lunch date.  This is what I wore.
This is my daughter standing in front of her first car!  Isn't this dress cute!  She bought it at a thrift store.  It was hand made by someone!  She is into the retro 50's 60's look right now.
I liked this outfit.  I think it is a keeper.
White blazer- Guess Outlet
Scarf- The Limited
Striped shirt- The Limited
Jeans- Express
This is what I wore to a matinee and a wine tasting last week.
I liked this outfit as well and plan to keep it.
Sweater- J Crew Outlet
Jeans- American Eagle
White Flats- Macy's
Bag- Nine West
Jacket- Gap
This is what I wore to see Scooby Doo Live.  Not happy with the look!
I am NOT loving this look.  The pieces are fine on their own and I will keept hem, but just was not loving the outfit together- EW!  I wear that little jacket a lot though.
Tshirt- Tommy Hilfiger
Jeans- Hollister
Moccasins- Journey
Jacket- TJ Maxx
Back to work after spring break.
Cardigan and tank- Old Navy
Pants- Banana Republic
I think these pants are too big- I may have to give them up.  I hate giving up good quality pants, but AI am swimming in these!
So now is where I want your help!  You have seen what I wore last week.  What should stay and what should go?  Don't be afraid to hurt my feelings.  In case you never saw my first
What I Wore Wednesday
post, I am trying to wear everything in my closet in the hopes of a major purge.  And I want your help!  What should stay and what should go?  You can see my first stage of the big purge in
yesterday's post
.  BTW, I am loving participating in this!  It really does inspire me to put more thought inot what I am wearing and what I need to part with!  Thanks for stopping by!I am linking up here:

thepleatedpoppy

Style Elixir

http://www.becauseshannasaidso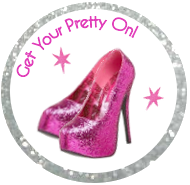 I Feel Pretty