I missed WIWW last Wednesday, so this is 2 weeks in a nutshell for ya!  Wait, is anyone reading this besides me?  Well, if you did decide to click over to my little blog, hear is what I have been wearing for the past two weeks, when I looked presentable, anyway.  Ahem!
This is what LC and I wore to dinner at a friends house.
Black ruffle tank- Cold Water Creek
Polka dot jeans- The Limited
Sandals- Urban Outfitters
Pants- Gap
Shirt- J Crew
This is what I wore to make our way to Pittsburgh.
And to Dave And Busters once we arrived.
Chambray shirt- Urban Outfitters
Strapless top- Aeropastle
Maxi Skirt- Burlington Coat Factory
This is what Miss 17 Year Old and Mr. 5 Year Old wore.  Mr. 13 year Old was too busy for pictures.
To the park and shopping with two of my guys.
Shirt- Bebe
Shorts- Gap
Flip Flops- Old Navy
Church on Sunday.
Maxi dress- Target
Necklace- Forever 21
To a meeting and then taking my son to camp.  I took the jacket off after the meeting but forgot to take a picture.
Dress- Gap
Denim- Gap
Sandals- UO
Taking Mr. 5 Year Old to the Dr.
Tank- Gap
Shorts- Union Bay
Celebrating Seven Years
Today is a very special day for LC and I.  We are celebrating 7 years of marriage.  Two years ago we went to Punta Cana for our 5th Anniversary and I wanted to share some of my favorite photos of the two of us from that trip.
Jason, you changed my life and made it good again, and you became the father that my two babies did not have.  You make me want to be a better person every day because you are the greatest man I know.  I would not want to be sharing  my life with anyone else but you.  Thank you for showing me an unconditional love that every woman should be lucky enough to know.  I will never stop loving you and I cannot wait to see what the next 7 years brings!  And then 7 more after that, and then 7 more after that, well, you get the picture babe!  I love you so much.  Happy Anniversary!
This is my man, isn't he hot?
Love,
NickiI am linking up here today:

Pleated Poppy

Style Sessions

I Feel Pretty

Random wednesday

WWW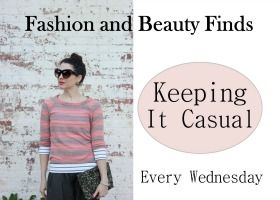 http://fashionandbeautyfinds.blogspot.com/2013/06/keeping-it-casual-16-link-up.html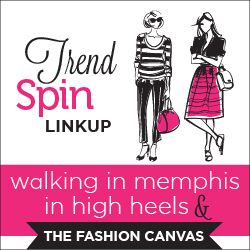 http://www.walkinginmemphisinhighheels.com/2013/06/trend-spin-linkup-week-4-chambray.html

What We wore