Have you ever heard the song that goes something like this, "I just can't get you outta my head. Boy your love is all I think about" And it goes on to repeat this phrase over and over? That is the song that keeps popping in my mind as I am writing this post for today. There are certain things that I have seen on some of my favorite blogs that I just can't get out of my head! I keep going back and looking at these certain things over and over again, and some of them are just little piddly things, but I love them! I am going to show you a few of them today. You can click the link under each picture to see the full blog post. Sing along with me now…
I just can't get it outta my head! That blog post is all I think about!
Ever since I saw this post Courtney did about writing on her wall, I have been daydreaming of where the perfect place would be to try this in my own house! Seriously, I can't stop thinking about it. I think it is one of my favorites I have ever seen on any blog!
This is a garage from a house John and Sherry crashed not long ago. Who would not want this? I have serious garage envy right now.
I have loved this little foyer wall in Carmen's house ever since the day I first saw it. It is ballsy and hillarious!
Literally, is this closet a dream or what? Oh My Goodness! I am so jealous!
Look at these gorgeous chairs that Jennifer reupholstered herself. When I think about her blog, I can't help but think of these! They are a solid color on the front, so this pop of color is on the back, bam!
I heart black interior doors. I covet the heck out of them! By this time next year, they will be mine!
My house would literally be destroyed by my three children if the colors were this light. But hey, a girl can dream right? I love the very subtle, not quite white color of these walls. I think it takes restraint to decorate like this. Which I do not have! The reason being just the absence of color and how simplistic the decor is. This will never be me, but I would certainly like to be a house guest here for a couple of nights! And then visit on a regular basis, you know, just to look around!
I love these little hanging buckets. I keep thinking about them too! Actually this whole room is awesome. You will have to click on the link to see it all though. I want a basement family room just like this!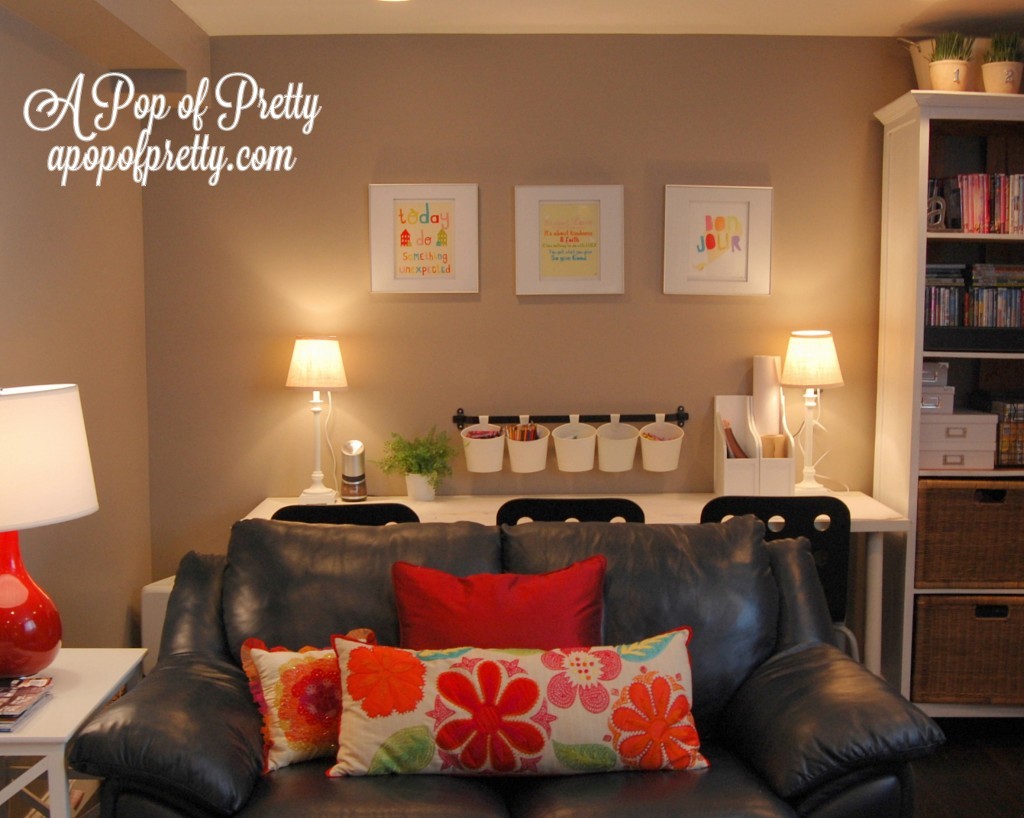 I hope you enjoyed a glimpse of what is going around in this brain of mine. these are the things I think about! What do you think about? What sticks in your mind and you just can't get it outta your head? I'd love to know!