When we moved into this house in June, it was our plan to purchase a new sofa for our main living room.  That was the one of two pieces of furniture I wanted to purchase.  The other was a loft bed for Mr. 12 year old.  Well, the appraisal on the house we were selling came in under what we were selling for and we had to drop the price on our house.  Not much, but enough that it ate the money for the new sofa.  We decided at that point to hold off on buying a sofa because we did not really NEED one.  But hey!  A girl can dream, and I still want that new sofa SO BAD!   (hint hint Mr. LC)  I am not giving up on my dream of buying a new one, and it will eventually happen.  I thought I would show you some sofa's that I love today.  I have faith one of these will be mine eventually.
This first one is John and Sherry's sofa that is from Ikea.  I would have never even considered buying a sofa there until I saw this one.  and according to them it is holding up great and is very comfy.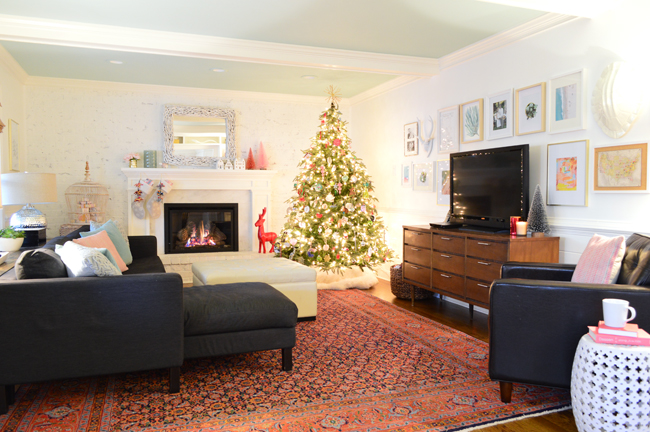 Karlstad by Ikea (corner sofa + add-on chaise)
Their sofa is a sectional, and it is too big for my room, but it got me looking at the Ikea website and that is when I found this!  Can I say FREAKIN' LOVE?!  This is the perfect setup for my family.  It is like a bed and a sofa all in one.  This is the one I picked out to actually buy when we were moving into this house.  I was literally one click away from purchasing it and decided to hold off till our appraisal came in.  And then it all fell apart and I never got to order it.  It was a very sad day for me.  Tears were involved.
Karlstad by Ikea- $1,177.00

Ikea 2 chaise lounges and loveseat
This one is from Pottery Barn.  And who wouldn't be happy with a Pottery Barn sofa?  I love the slip covered thing.  Then you can take them off and wash them.  BTW the Ikea sofa is also slip covered and can be washed.  My next sofa will have slipcovers for sure!  I usually keep my sofa covered with a  blanket because I live with pigs.
The Pottery Barn price?  Not loving it!  It will probably never happen for me, but again, a girl can dream.A couple of years ago, when I first started wanting a new sofa, I visited my sister-in-law in Austin, TX, and she has this sofa or one almost exactly like it.  I cannot express enough how much I loved it.  It was so large and roomy and comfy.  I took a nap on it and it was great.  It also has slipcovers and she has washed them numerous times and says they have held up great.  Of course they have!  It is Restoration Hardware!  If I could buy any sofa I wanted, it just might be this one right here, but in grey.  I could not get the picture to change colors on the website , but they do carry it in my color.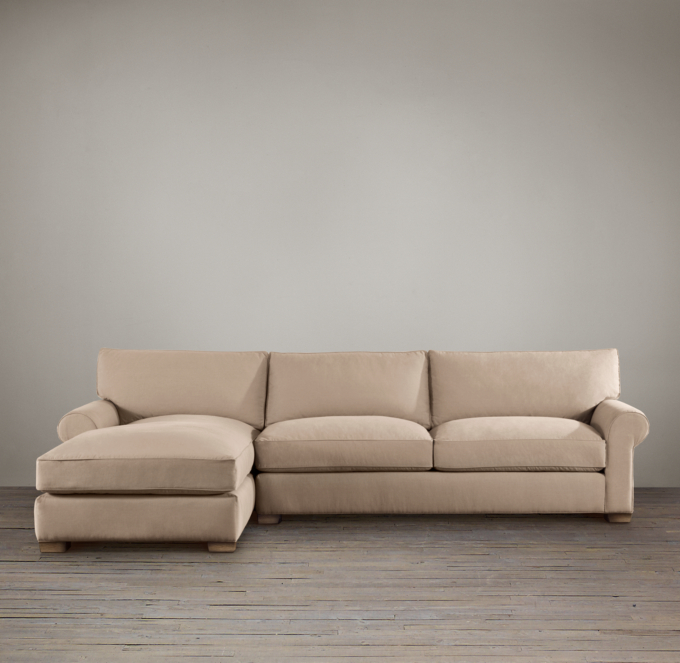 Here is another great Karlstad option from Ikea, with two chaises on each end instead of next to each other.  I like the idea of them being next to each other so you can cuddle up to your honey.
This one is also form Restoration Hardware, and it looks to die for!  I love every single thing about it, this may beat out the other one above from Restoration Hardware!  Except in grey.  But look at the price tag!  OMG!  That is never gonna happen, unless I win the lottery.  And if I do, first I will build my dream house, next I will order myself one of these bad boys!  Doesn't it just look like you could sink right into it!  I  might become a total couch potato!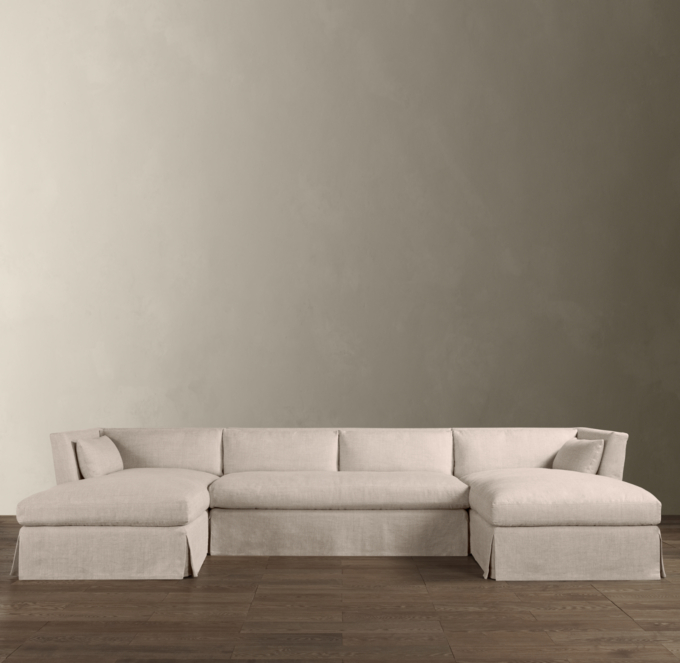 This one is from Wayfair.  It looks nice as well.  Has anyone out there reading this owned a couch from Wayfair?  I would be interested in knowing how it is holding up because the price is pretty good.
You can pretty much see that I have a definite idea of exactly what kind of sofa I want.  If I could have $2,000 right this moment to buy anything I wanted, a sofa would be it!  So if anyone out there feels like doing a girl a solid and you have some extra bucks laying around, call me!  Ha!
What do you think of all of these sofas?  Which would you choose if you were on a budget like me?  Which would you choose if money were no object?  I long for a grey comfy, cozy sofa.  Down filled would be perfect too!  One that my whole family of  5 could find a comfy place to sit for family movie nights!